A First Tour of the Technology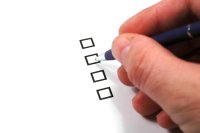 We describe here the main features and components of our system.
The system has been designed with the goal of being user-friendly but at the same time to satisfy rigorous, extremely high security standards. For this reason the system is based on scientific published results, and the implementation on state-of-the-art cryptography. All of this is transparent to the voter, who anyway can check on every step the correctness of the procedure.
For more information, see the Docs section of this site.